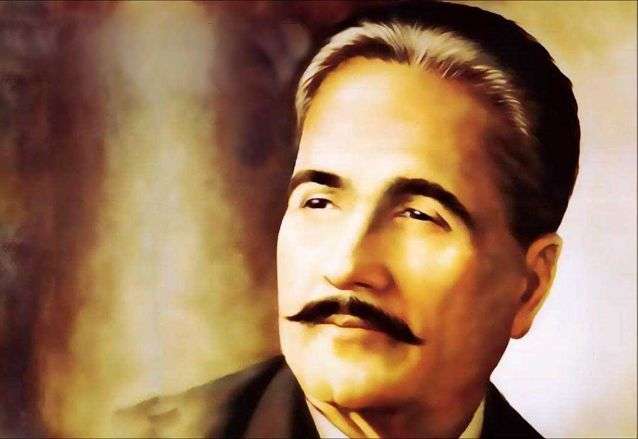 Iqbal Day
Every year, Pakistan celebrates Iqbal Day, a day dedicated to Allama Iqbal. He is a renowned poet, philosopher and thinker. The day is a tribute to Allama Iqbal's contributions to literature and philosophy as well as his inspiration of the nation throughout the struggle for Independence. This article will explore the work and life of Allama Iqbal. We'll also discuss the importance of Iqbal Day and the ways in which his ideas still shape our world.
Who Was Allama Iqbal?
Allama Mohammed Iqbal, a British Indian (now Pakistan) born in Sialkot on 9 November 1877. Allama is known as Pakistan's national poet and one of the leading figures of Urdu and Persian Literature. Iqbal received his early education in Sialkot and Lahore as well as Europe where he learned about different philosophical and literary traditions.
Iqbal's Day: Its Meaning
Every year on the 9th of November, Iqbal Day marks his birthday. The day is very important for Pakistanis, as they want to honour and remember the man who ignited hope and self-realization amongst the masses. This day is a reminder of Allama's day's importance in cultivating a feeling of pride and self-respect among the people.
Celebrate and celebrate traditions
On Iqbal Day in Pakistan, various events take place. Seminars, poetry recitals and academic discussions are among the events that take place in educational institutions. Many people visit Allama's mausoleum to pay respects. The entire country comes together on this day to honor his legacy and celebrate his life.
Allama's Philosophical Contributions and Literary Works
Poems and Philosophy
Allama's poetry has a deep philosophical undertone and is often centred around themes such as self-realization and spirituality. The richness of his poetry encourages readers to take a self-discovery journey.
Khudi: The concept of Khudi
Allama was a great believer in the idea of "Khudi", which is self-identity or self-hood. Allama believed individuals should work to achieve their full potential, and not limit themselves by external factors or limitations. Many individuals who are seeking to grow and empower themselves have found inspiration in this concept.
Allam and Literature
Allama's has made a lasting impact on Urdu literature and Persian literature. The depth and wisdom of his works are still studied.
Allama's Role in the Pakistani Movement
Iqbal was a major inspiration for the creation of Pakistan, an independent Muslim nation. Allama's poetry and speeches inspired the people and gave them a sense of an independent homeland for Muslims.
Allama's Global Influence
Muhammad Allama's influence was felt worldwide. His philosophy and poetry have a lasting impact. His works have inspired many philosophers, thinkers, and poets.
Allama Iqbal's Famous Works
"Bang-e-Dra"
Iqbal is best known for his "Bang-e-Dra," a collection that reflects his philosophy. The work has been studied worldwide and translated into several languages.
"Asrar-e-Khudi"
The philosophical poem book explores the idea of self-realization. This book is a great source of inspiration to those who are trying to discover their own inner self.
"Payam-e-Mashriq"
Payam-e-Mashriq is a masterpiece combining philosophy and poetry. It explores the relationship of the East with the West and advocates for harmonious coexistence between cultures.
Iqbal and Modern Society: How Iqbal's Ideals relate to modern society?
Iqbal's thoughts on unity, self-realization and empowerment are still relevant in today's world. It is his philosophy that serves as a model for those who are seeking to improve themselves and society.
Honoring Allama Today
Iqbal Day is a day to remember the value of Alama and his teachings. The day encourages individuals to achieve self-realization and work for a just and enlightened world.
Conclusion
Iqbal Day celebrates Allama as a visionary, poet and philosopher. Allams ideas about self-identity, and improving society in general continue to inspire millions of people around the world.
FAQ
1. What is the importance of Allama to Pakistan?
Allama, the Pakistani national poet, played an important role in the creation of Pakistan as a distinct Muslim state.
2. Why is Iqbal Day celebrated?
Iqbal Day honors Allama for his contributions to philosophy, literature and the Pakistan Movement.
3. What does Allama mean by the word Khudi?
Khudi, the concept of identity and self-realization emphasizes the importance for individuals to realize their full potential.
4. What relevance does Allama have in modern times?
Iqbal's poetry encourages unity and self-empowerment, which are ideals relevant to personal and social growth.
5. What is the Iqbal Day celebration?
Iqbal Day celebrations include poetry readings, seminars and ceremonies held at the mausoleum where he is buried.